It has become a stamp club tradition to create customized / personalized notebooks.
Here's this months version….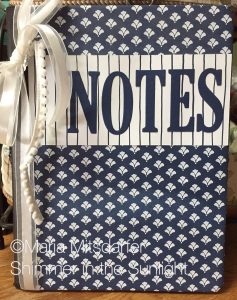 The insides are decorated as well.  A flat glassine bag has been added to secure a note you might want to give your recipient — that's assuming you will be giving it away!!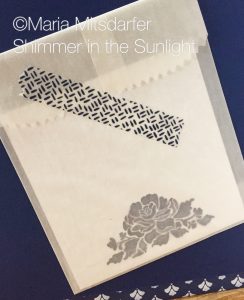 DSP is cut to 9 x 12 for the covers, and 9 x 7 for the liners.  You will need two each.  When adhering DSP to your notebook, do not be conservative — use LOTS — it would be awful for your beautiful notebook to fall apart!!!
Who will you give a personalized notebook too ?
If you plan on keeping it for yourself, what will you write in it ?
Better yet, make two — one to give, and one to keep!!!
Happy Stamping!  Bye for now, Maria